DO IT! →
next sunday my friend nick is hosting what he calls "the premier cookoff of the summer." i don't know exactly what that means, but i do know there is going to be a crazy amount of beer (reg and home-brewed) and food (likely delicious), so you should probably check it out.
love you, sis
me: don't you have one of those things around here? my thumb nail is so ridge-y.
mary: no.
me: but i can't stand these ridges!
mary: yeah, our lives were forever changed at the mall that day.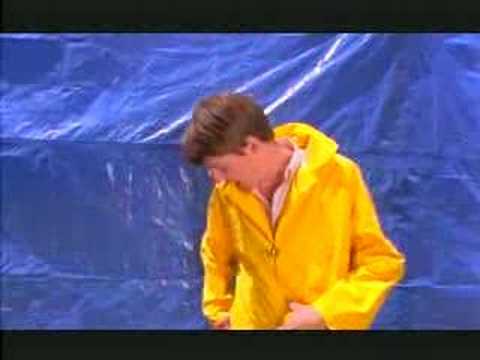 really? →
ryandestroys: God Help The Girl - God Help The...
High: Omg, I'm at an event w jacques pepin. Ruling. Low: it's at the Yale club and it sugs. High: I'm drinking for free. Low: I'm still working. With my arch nemesis. Sp? Double low, I can't spell.
Boston recap
Headed back on a bus now, good times with friends. The bus driver gave me a hard time for coughing when I first got on ("you know we just have to be really careful now… You sure you're ok?"). Somerville is just adorable. It's worse than Brooklyn. On Saturday morning we passed young people in their yard playing some homemade beanbag toss. When we passed again later at...
beff is back
so. can i start by saying that taking the stage is one of the best shows on television? it is. delayed apologies for any non-taking-the-stage-related drunken ramblings last night. and now: boston time.
"My uncle ordered popovers from the restaurant's bill of fare. And when..."
– a dr. seuss quote my grandmother sent me in an email - she is kind of great
roquefort party was a smash! →
had a little farewell to roquefort soiree at work and it was a huge success - 2 french news teams were there, line out the door, etc. i'd like to send out a special thanks to mimosas, which helped me to be the ebullient hostess i was born to be.
a little out of commission while i settle in at...
shameless party promotion
eec: a sneak preview of my contribution for saturday's swap: here lies diane von furstenburg (3 pcs), max mara, gentle fawn, betsey johnson, ann taylor, rampage, max studio, united colors of benetton, anthropologie, urban, limited, uniqlo & cynthia rowley. not to mention a bit of vintage, and of course, some h&m. skirts, blouses, party dresses, sweaters, shrugs, blazers and pants....
free hot dogs!
GRAND CENTRAL— While supplies last, the newly opened Murray's Real Salami is giving away a four pack of Niman Ranch hot dogs for every purchase over $25. [EaterWire] I know they were also doing bacon the other day, maybe the ran out? Be sure to tell them you're a friend of beff.
clothing swap!
it's time for the first annual naked lady clothing swap extravaganza!!!! hosted by myself and eden this saturday at my spacious apartment in astoria. bring your old clothes and shoes, swap em out for new stuff - it's THAT EASY. anything that doesn't get claimed will be donated to charity and schlepped by yours truly. exactly when: this saturday, november 8th, 3:30 pm want...
dear person dressed up as the joker,
nudawn: no not you, no.  the other one. that one.  yea you. 1. you fucking creep me out.  you went with the joker as a costume.  seriously?  and it was like a half assed costume.  you had on regular clothes and some face paint on.     2. you seriously fucking creep me out. you didnt stop staring.  i'd look back cause i didnt know if maybe i knew you under all that makeup? i kept waiting for...
eec: Donovan - Season of The Witch
if you eat meat, any meat, but especially pork,... →
 i've tried many of the products, and i just have to say: knee-weakening.
Meth Minute Mondays - Sex Machine!
danmeth: I'm starting a new feature this week: Every Monday I'll post a Meth Minute cartoon. There's many of you out there who didn't catch these the first time around, so why not? I'm probably more proud of these than any work I've ever done. Also, I know you're probably wondering where the new cartoons are. Well, brace yourself for a new Dan Meth series because it's happening. Soon. For...
In typical warm, personal NYU style...
Dear Graduate, I would like to congratulate you on your successful completion of the requirements for your degree. This is to advise you that your diploma is in the mail. OMG! This makes it almost official. Maybe one day I'll actually use my degree!
drned: Mama Cass "Make Your Own Kind Of Music"